Are you looking for an O-level Additional Mathematics Private Tutor in Singapore?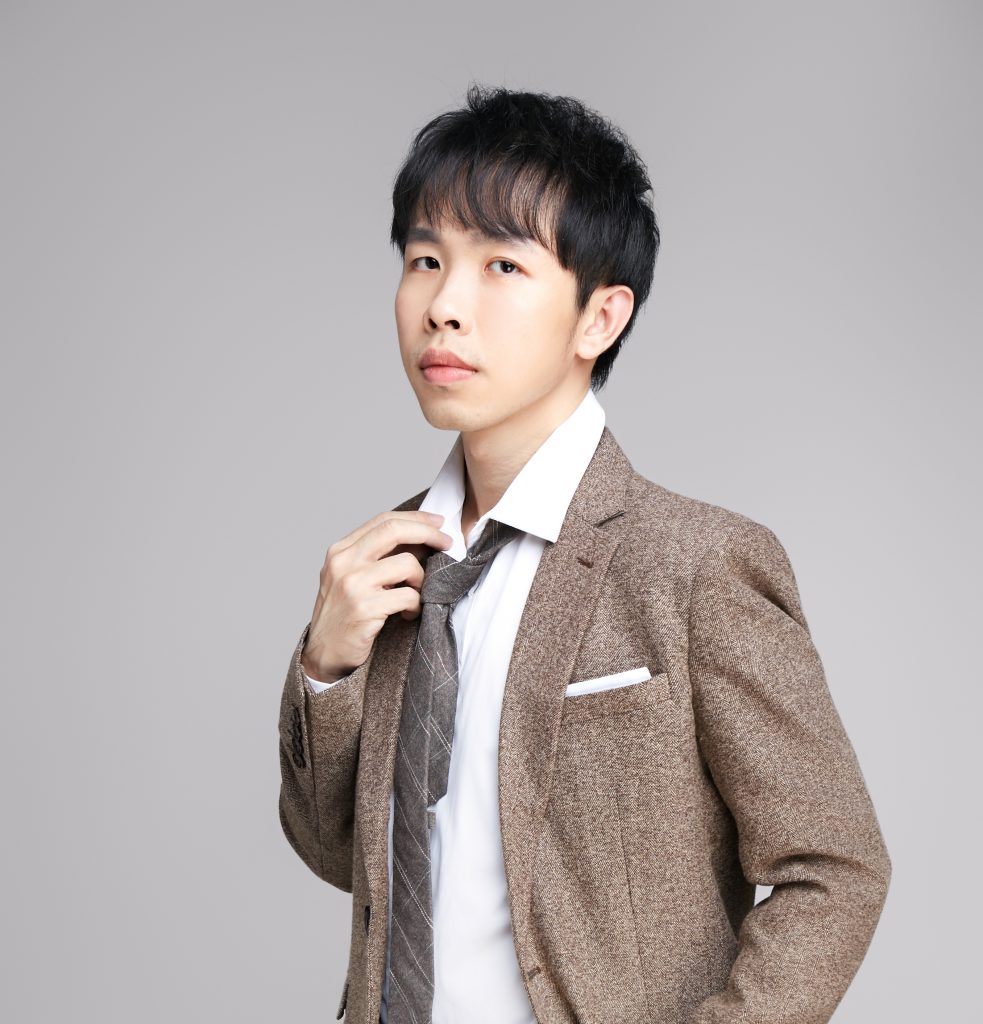 Dr. Loo
Principal Tutor (PhD in Finance, Best Postgraduate Student Award Recipient)
About the tutor for your the O-level maths (me)
Hi! I am a full-time Maths Tutor who currently based in Singapore. I hold PhD in Finance (Best postgraduate award recipient), Master in Applied Statistics (Distinction). To date I have accumulated 8 experience of teaching experience in maths and statistics in secondary school and universities in Singapore and Malaysia as teaching staff, lecturer, assistant professor and part-time private tutor. Also, I have received various of teaching related on-job training. If you are looking for a math tutor in Singapore, I am providing tuition services such as O-level math tuition and JC Math Tuition (H1 math tuition & H2 math tuition).
So, why choosing me to teach you O-level Additional Mathematics?
You looking for a home tutor with strong academic foundation on maths and diverse maths teaching experience
You want to build a strong foundation and understanding in the mathematical concepts
You looking for a home tutor who can provide constructive feedback to students and parents
Tuition lesson is conducted in a way to help your child learn Mathematics in a proper and systematic manner so that they can grasp the maths concept firmly.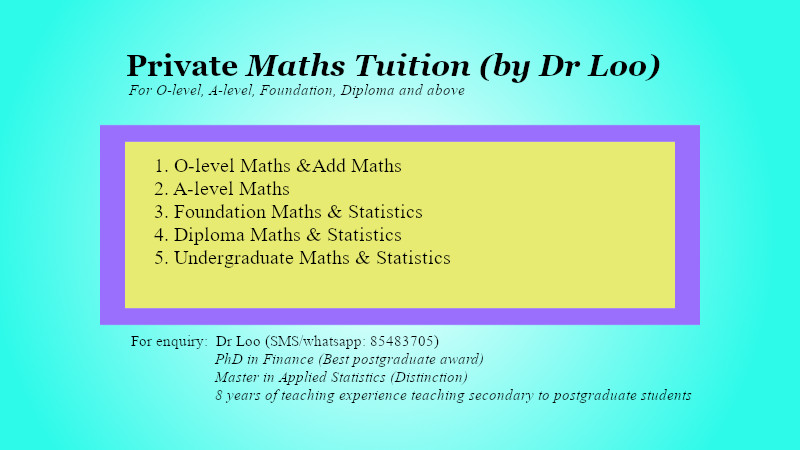 Why private tuition?
Prefer to have personalised help to suit the learning style and needs of your child.
Your child learns better on 1-to-1 mode
You look into a student focused pace of the lessons which would all fully be according to the needs of your child.
Convenience, which avoid the traveling time to and from the tuition centre
My O-level A-Maths Tuition Sessions Schedule
There are quite a number tuition slots to choose from as I am doing it as full time basis. However, this is subject to availability as whether it has been taken by a student.
Would like me to teach your child on O-Level Additional Mathematics?
Feel free to contact me at +65-85483705 (sms/whatsapp/telegram) to schedule a phone discussion.
My O-Level A-Maths Tuition Fees
My tuition rates is depend your location, which could be higher or lower depending on the distance I am traveling from, do feel free to contact me for a discussion.